#1 Trusted House Cleaning in Nashville TN
We'll take care
of the mess
so you don't have to stress!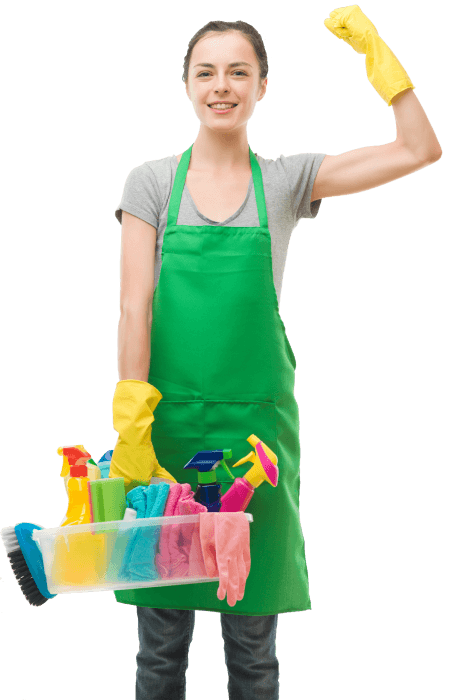 We Believe Your Free Time Wasn't Made For Cleaning
We love providing joy and freedom to all of our amazing clients! Having a trusted house cleaner
committed to your home will liberate your time and alleviate your stress. We can take your dreaded chore list and turn that into more time spent with your friends or family. Instead of coming home to clutter we can help you come home to a beautiful and neat living space. Our services will help you improve the health and well being of those in your home, increase your productivity and bring you joy! If you'd like to enjoy a clean home and improve your quality of life reach out to us for a fast and free quote. We're ready to serve you today!
Those Who Benefit From Our House Cleaning Services

Families who work full time typically need some help keeping things tidy around the home and there's nothing wrong with that. The worst feeling is finishing a stressful work day only to come home to a chaotic house. We want to make sure this never happens to you, so your home can be a place of refuge and joy! If you're too busy or feel like your time is better spent adding value to others rather than cleaning your home, we are here for you to take those tasks off of your shoulders.

Keeping your home fresh and clean for you and your four legged furry friends is our joy! We want to make sure you and your pets have a clean and fresh environment to live and play. Keeping your home completely clean with a pet can be difficult. Pets that shed make their parents have to constantly be cleaning up after them. Even if your pet is non shedding, dirt, pollen and other debris can get onto their paws and their coat then be transferred onto your furniture or carpet.

Do you love having friends over for game night, book club, or even fancy dinner parties? Everyone loves the friend that is always throwing parties! There's just one difficulty in being that person, always keeping your home presentable and looking its best! We want to empower you to throw the best party ever and be proud of the way your home looks! With our weekly or bi weekly cleaning service your home will always be ready, even for an impromptu dinner or social gathering at your home.
What Your Neighbors Are Saying
I would highly recommend Maid in Nashville. Brandon was prompt, organized and very responsive. He was able to get us scheduled for house cleaning on short notice. The automated texting service that tells you when the person is on the way to your house is very helpful. Rhonda was prompt and super friendly. She paid close attention to detail and left the house spotless. Can't wait to use them again.
House Cleaning in Nashville TN
Maid in Nashville is absolutely fantastic. They are everything and more in what I was looking for in a house cleaning service provider. Brandon is very organized, responsive, and the leader of well guided company. His team did an amazing job cleaning my house and exceeded all of my expectations! The three women that came to my house were so very kind and went above and beyond for me.
House Cleaning in Nashville
Maid in Nashville is the best! They offer a personal touch and will treat your home like it's their own. Brandon is excellent to work with and will take the time to understand your cleaning preferences, big or small, and tailor the service to fit your needs. Brandon and his team exceeded all of our expectations. I would highly recommend their house cleaning services. You will not be disappointed!
Recurring Cleaning
We offer recurring cleaning services for customers who want to "schedule it and forget it." We'll take care of the dust and dirt, making sure you always open the door to a fresh house after a long day. You and your family deserve a spotless, happy home!
Deep Cleaning
Best for one-time or first-time cleaning of homes with very heavy dust and grime build-up. Deep house cleaning is great for those who need floor-to-ceiling dusting and detailed cleaning of kitchen, bathrooms, and hand-wiping of surfaces.
Move-In/Out Cleaning
Are you planning on buying or selling a home? If so, then our market-ready moving clean is perfect for you! Our market-ready cleaning will revive any dirty home and make it presentable to the world, causing your home to sell faster and for top dollar!
House Cleaning Solutions We Can Provide For You
Benefits For You To Enjoy
Same Day Quotes
Click any instant quote (insert link on instant quote) button on our site to receive a quote within minutes. We will contact you regarding your quote and schedule a time for your clean. For even faster service, feel free to give us a call at 615-604-7524.
Convenient Scheduling
We schedule your cleaning based on your calendar. Let us know when a good time and day is for you and we will accommodate your needs as much as possible.
Convenient Payments
We offer automatic billing after each clean so you never have to worry about billing again.
Thanks to Maid in Nashville we get to spend MORE TIME enjoying our home!
"I am so impressed by this company! I was super nervous to hire a cleaning service because you never really know what you're going to get but Brandon was so helpful. A lovely lady called me a day or so before my clean to see if there were any specific details I would like addressed, Brandon followed up with me to let me know when service was on their way, Jessica (who cleaned my house) did a killer job and also let me know via text when she was done AND Brandon followed up with me to make sure I was satisfied with the job provided. I was quite honestly shocked at the stellar communication, professionalism and the awesome job Jessica did! The price was totally fair and I already have my next clean scheduled. I really appreciate this business and the level of care they provide their customers! Highly recommend."
Get House Cleaning In Three Easy Steps
Request a
Fast & Easy Quote
Select Your
Cleaning Frequency
Enjoy a Clean home each & Every Time
Ready To Enjoy a Clean Home?
Let Us Do The Dirty Work!